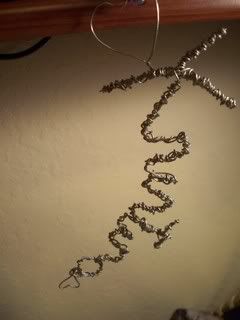 First I made my name out of wire
I'm so sure if I like how it turned out?
Ah well.
Feedback?
I'm glad my best friend got to sleepover yesterday, I loves Melissaboo!
I also hate sulking which is pretty much what I've been doing for the past couple days. I wish I could just STOP stressing. It would make everything a WHOLE lot better. "//
Anyways tomorrow I might to get to see JULIAN! I hope I can!